The Peachey Difference
Shop around and you'll find there are lots of options for hardwood floors. But look closer, and you'll start to find what sets high-quality hardwood flooring apart. Why floors that are "good enough" are anything but, and actual quality lies in the craftsmanship that defines long-lasting performance and beauty.
At Peachey Hardwood Flooring, we achieve this difference by:
Harvesting the best trees from America's greatest hardwood forests
Sourcing 90% of our lumber from local Amish mills
Working with those mills to create custom cuts to our exact specifications
Slow-drying each hand-selected board before they finish in our kilns to ensure greater stability throughout the changing seasons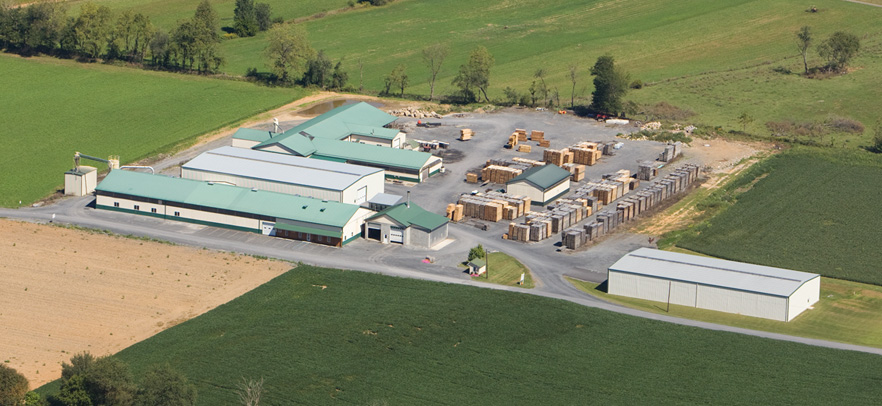 Our 100,000-square-foot workshop sits on 10 beautiful acres in the foothills of the Appalachians, where our craftsmen create one-of-a-kind flooring to beautify some of America's greatest homes.
And we stand behind every board we craft with the Peachey Promise – our guarantee of quality, service, beauty and performance.
We invite you to discover the Peachey difference.