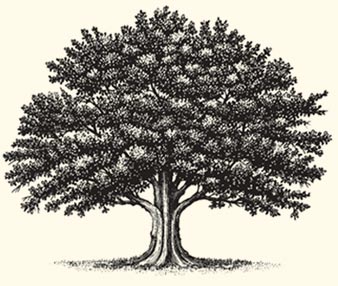 Plain Sawn White Oak
As suggested by it's name, White Oak hardwood flooring is the lighter option to other oak varieties. Colors vary from browns, to light tans, to almost white for a versatile look that works well in rustic, traditional and contemporary settings. This hard, resilient wood provides greater durability than Red Oak and is a perfect option for high traffic areas.

Plain Sawn White Oak Hardwood Flooring in Action
Few things add the feel of elegance and warmth to a room quite like the timeless character of wood. At Peachey®, our hand crafted Appalachian Plank Hardwood Flooring has helped families across the country bring the beauty of nature into their homes to create unforgettable spaces that are uniquely their own.
For a closer look at the many ways our flooring has helped customers add interest, character, and old-world charm to the rooms of their homes, just flip through our gallery and see our flooring in action.
Available Colors
While each species provides its own unique grain pattern, look and character, adding color helps to set the mood of your room. From bright, cheery, natural choices, to darker, warmer, richer tones, the color you choose for the flooring of your home adds a personal touch to the spaces where you'll unwind, entertain, and come together with friends and family.
At Peachey, we offer a nearly endless collection of color options that allow us to easily match existing colors or create custom colors that bring your vision to life. Beautifully.

Contact us today to find the perfect color and finish of high-quality Plain Sawn White Oak hardwood flooring!