The trends we are forecasting for the 2019 year are not far off from what we have been seeing over the past few years. Take a look below as to what is expected for this year.
Engineered:
More consumers today are interested in engineered products since they're more structurally stable than solid. Depending on the construction of the engineered product, they are to be more suitable to withstand high moisture content areas, i.e. basements, than solid flooring. Engineered is also the recommended product when placing hardwood flooring over radiant heat or concrete slab subflooring.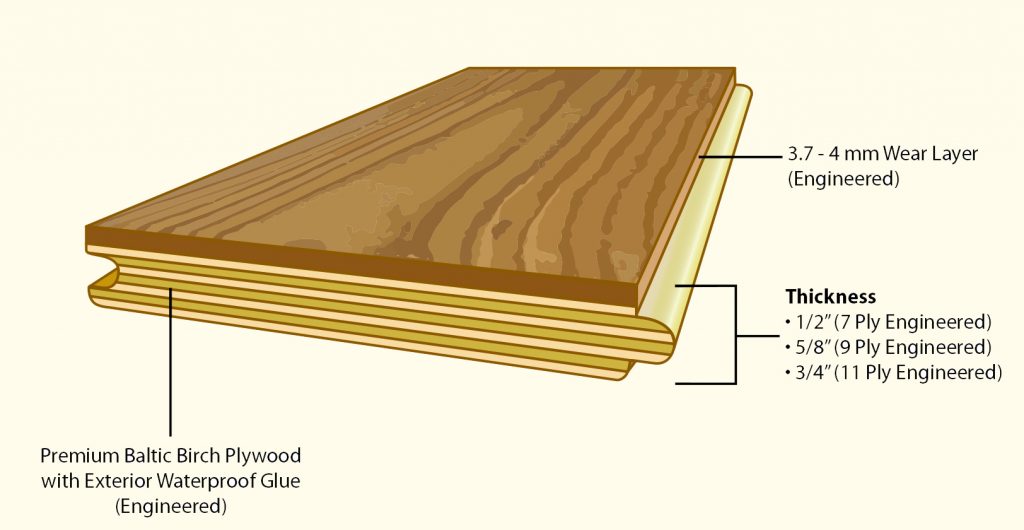 Long

lengths

:
Longer lengths are in more of a demand than ever. With wider widths and longer lengths, you are able to see more of the character grain across and along the board. It represents most of the tree without being broken up. These boards look stunning cascading through a large open concept room.
Matte finishes:
No more of that high-glossy sheen finish. Consumers today are in demand for low-gloss/matte finish. They are looking for hardwood flooring that is as close to a natural appearance of wood as they can get with a protective finish still applied.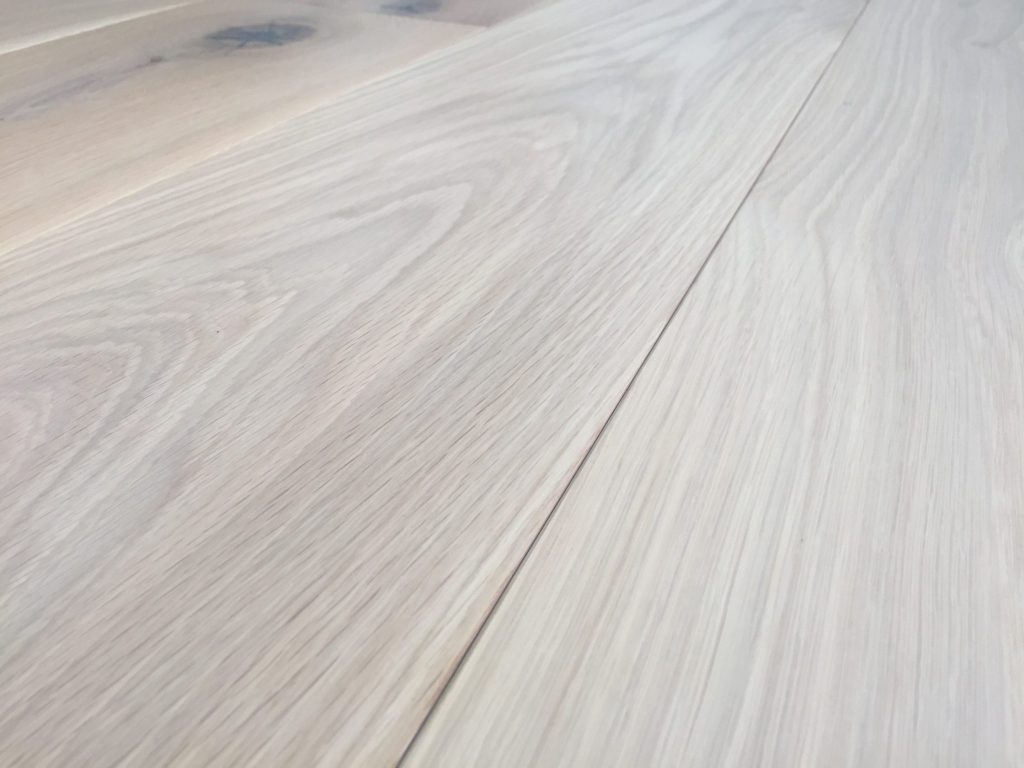 Durability:
Many consumers are looking for wood floors that can withstand children and pets. It's all about the right species, texture, and finish. The best hardwoods for heavy traffic areas are Hickory, White or Red Oak, and Hard Maple. Clients that like the rustic look tend to lean towards a skip planed White Oak or other distressing treatments, which leaves less for the eye to see if there were any scratches made. Peachey's conversion varnish is very durable but any finish can be scratched under the right conditions, such as dragging a heavy piece of furniture across the grain. For prevention, we recommend using felt pads under furniture and keeping your pets nails trimmed appropriately to avoid scratching.
Single width:
The option of choosing all same width or mixed widths has varied but lately the trend has been leaning towards all same widths. Mixed widths provides a look of variation and unique pattern. However, modern markets are seeing that all same width displays a crisp, clean look that consumers are looking for today.
Ash declining:
Due to the Emerald Ash Borer, the request for Ash has declined. This awful invasion has reached 35 states and reduced the Ash population tremendously. As a close substitute for White Oak, there has been a steady incline of popularity for this species. Hickory has always been a dominating species in the market but White Oak looks like it will be taking the top spot.
Ash, Harvest Gold Stain                                       White Oak, New England Walnut Stain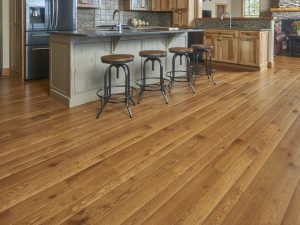 ---
For these flooring trends, you can give Peachey Hardwood Flooring a call (717-667-9373) and we would be glad to help you create the hardwood flooring of your dreams.